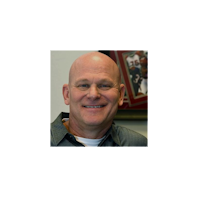 Chief Revenue Officer (CRO)
If anyone understands the value of simplifying the inherent complexity in law firm finance, it's Rick Hellers. He's been doing exactly that for 40 years – first as an Am Law 200 CFO and then as a consultant and as co-founder of a revolutionary legal tech designed to improve law firm efficiency and profitability.
Rick worked in management and administration for several law firms before an eight-year stint as CIO and CFO at Allen Matkins in Los Angeles, where he gained a deep understanding of law firm operations, technology, and finance. He then served for seven years as senior vice president at TechLaw, where he led the development of three new products, iCreate, iScrub and iRedline, gaining a fuller appreciation for the value that software applications can provide to law firms.
In 2002, Rick co-founded nQueue. nQueue simplified the complicated and hardware-centric process of recovering expenses from clients by embedding software directly into firms' copiers, printers, and scanners, transforming the business in the process. Embedded technology helped them to streamline the process for their attorneys and finance professionals and reduce their own costs and environmental footprints while increasing the recovery rate—all to the benefit of firms' bottom lines.
At Scan Logic, Rick solves different problems, newer ones that also cause firms huge administrative headaches while limiting revenue: e-billing tracking and outside counsel guideline compliance; A/P processing; and dearth of legal/financial talent. As chief revenue officer and equity partner, he is responsible for evangelizing the value of solving these problems with legal technology and for driving growth in the business.
Rick has a long history of service to the community. He is a founding member of the International Legal Technology Association (ILTA), a two-time finalist for its Innovative Thought Leader of the Year Award and he has spoken at ILTACON in each of the last five decades. Hellers has also served the Association of Legal Administrators (ALA) on its Professional Development and Business Partners Advisory Committees and was the founder and executive director of the Association of Legal Technologists (ALT), which helped introduce legal design thinking to the industry.
After living in Thailand for a few years, Rick is back in Seattle with his wife and two young children. In his spare time, he enjoys biking and basketball, and is eagerly awaiting the return of his beloved Seattle Supersonics.